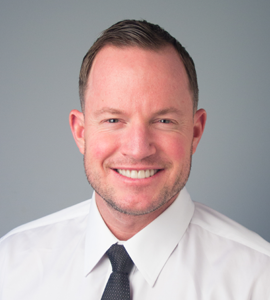 Bret Hankey
President of Hankey Group and Vice Chairman of Westlake Financial Services
Bret Hankey is the President of Hankey Group and Vice Chairman of Westlake Financial Services. Bret Hankey is responsible for overseeing the originations of subprime, near-prime and prime automotive retail installment contracts. Bret's main focus is to continue to grow the business by 20% year over year and maintain a 30% ROE.
Mr. Hankey graduated from the University of Southern California (USC) with a B.S. in Business Administration and Finance with an emphasis in Real Estate, in 2000. He later went on to complete the General Dealership Management program from the National Automobile Dealers Association in 2005 in McLean, VA.
Upon his graduation from U.S.C, he joined the Hankey Group and began his career in the automotive industry. Bret has more than 14 years of experience working in car dealerships and in the auto finance industry. He has held roles in a variety of positions including sales person, sales manager, fleet manager, used car manager, general sales manager and general manager. From 2007 – Present, Bret has held multiple positions throughout Westlake Financial including Credit Analyst, Regional Originations Manager, VP Originations, Vice President of Westlake Financial, and he is currently serving as the Vice Chairman, Executive Vice President.
Bret Hankey's purpose for joining the Westlake management team is to continue the company's advance as one of the leaders in the auto-financing industry. He believes this will be accomplished by "growing the business, focusing on technology, increasing efficiencies, lowering operating expenses, empowering people, and having fun while we are working".
Bret serves as a member of the board of directors on all the major companies that comprise the Hankey Group of companies.